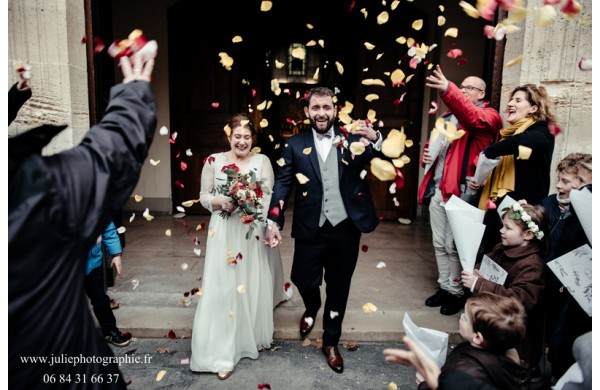 janv. 14, 2020
le mariage d'hiver de Juliette et Paul
Harpe Brides
Discover the elegant winter wedding of Juliette and Paul at Domaine Verderonne
How did you meet each-other ?

I met Paul in the first year of college. We were in the same university residence. During our first evening, I immediately flashed on him so I approached him. I made believe one month that the network to share files of the residence did not work to invite it.

How and where was the request made?

"He applied in Budapest, where we had our first Valentine's Day. He did an internship there.
He had invented to "run" the semi over there so that I would suspect nothing. But in the morning while he was in the shower, the room service to call to say that he was out of Champagne by the glass and warn us that it will be replaced by Prosecco. So, I suspected a few things ... "

Tell us a bit about your wedding
We got married on November 30 for our 10 year anniversary. A symbolic date.
So we looked for places with a room for cocktails and receptions fortunately in the Paris region, there are plenty of choices.
Our choice stopped on the Verderonne estate which had a sublime greenhouse for cocktails and which was a real favorite.

How did you choose your wedding dress?

I first search the internet. I wanted a small workshop, I quickly fell on the account insta de Harpe. I liked the dresses right away. I already had a crush on the Princess dress. My witnesses were super afraid that it would not go to me and finally by chance the model was perfect.