Harpe is a studio of Parisian creations. Marina and Françoise offer their ready-to-wear brand online as well as the creations of wedding dresses to admire in their Paris showrom. Created by a mother / daughter duo in March 2014, passionate about fashion, whose many years of experience in the trade have forged their values, HARPE is a creative brand that caters to all women.They decide to join forces by creating a ready-to-wear brand. The creations are close to the wedding universe and following a strong demand from customers, they launch a collaborative fundraising campaign in 2016, collect more than ten thousand euros in orders and start creating wedding dresses.

Attracted by craftsmanship & detail, HARPE projects you into its romantic & bohemian universe and takes great care in the manufacturing of its collections by offering a quality collection, made in France. The civil wedding and formal wedding collections are based on today's fashion and morphologies. Our advice directs customers to the models adapted to their shapes.


Harp is above all a legacy, a family affair ... Françoise and Marina are the two creators of the brand. Françoise, the mother and Marina, the daughter, share this taste for fashion and design for a long time. Françoise, model and stylist training, realizes the collections with her daughter, from the sketch to the final version, and Marina deals with communication and marketing. This research and design work that they do together results from a transgenerational and complicit cooperation.
The concept
Aware that it is difficult to choose a garment, whether it is thin, small, large or round, HARPE is embarking on a new adventure, that of offering customers clothing that will look their best.
She orients and advises her clients using a description in the product sheet that allows each to choose the garment best suited to their morphology.
Inside the e-shop, find the models that match your silhouette by selecting your morphology using the filter.
Each morphology is illustrated with a pictogram for better understanding.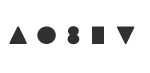 The morphologies

To determine your morphology, stand in front of a mirror and pay attention to the contours of your silhouette and its proportions. Then look for the part of your body that is most highlighted or the one you are trying to hide.
All morphologies have assets, Harp allows you to choose your model according to your morphology and enhance your silhouette.
Five morphologies exist and each of us has its own silhouette whether strong, thin or corpulent. Each body is unique, no morphology is limited in the choice of clothes.

PRONOUNCED HIPS
This morphology called "pyramid" has a bust and a thin waist and developed hips. The figure grows down from the small hips. This morphology is one of the most feminine.
Advice
Pronounced hips, you seek to balance and emphasize the upper part of the body. To visually balance the shoulders and hips, avoid tight-fitting clothes and tops that stop at the strongest level of the thighs. Avoid pleated trousers and pleated skirts that will thicken the hips. Prefer trapezoid shapes, shouldered jackets or empires. Feel free to wear necklines or boat collars to expand your build.

RIGHT BUST
Narrow, your build is straight and the size is not very marked.
This elongated morphology has few curves. The shoulders are in the same extension as the hips.
Advice
Avoid patterns and shapes that emphasize this lack of size. Favor straight cuts and straight pants. You can also afford necklines and V-necks.
The empire form is your ideal.

SHOULDER
This morphology called "inverted pyramid" is identified by the well-developed upper part of the bust. The shoulders are wider than the narrow hips. The size of your jackets is greater than that of your pants.
Advice
Pronounced shoulders, you seek to balance and emphasize the lower part of the body. Wear arched jackets to structure your build as well as trapezoid shapes that rebalance your figure. Avoid wide necks, shouldered jackets and armholes American that highlight your build.

PLUMP
The morphology in shape is round. Your forms are generous. Shoulders, hips and round belly, you have a developed chest.
Advice 
Generous forms, you seek to refine your silhouette, to reduce the volumes of the hips or the belly. Vertical striped fabrics lengthen your figure and make it slim. Wear neutral colors or monochrome outfits and necklines that enhance your breasts. However, avoid too large cuts that weigh down your figure. Prefer the trapezoid shapes to the right.

MARKED SIZE
This "eight" morphology is the most widespread and the most proportionate. It has pretty curves. Your shoulders are the same width as your hips, your waist is well marked. This morphology is the easiest to dress.
Advice
Marked size, you can wear everything. Emphasize your waist with belts and choose arched cuts. Prefer tight-fitting dresses that emphasize your waist with a slightly flared skirt for walking comfort. Avoid pleated skirts or skirts cupolas, or too loose pants that weigh down your figure.